TheProbe received the Smart Label Award at the Host Fair in Milan
TheProbe is the UNIQUE WIRELESS TEMPERATURE PROBE COMPLETELY DEDICATED TO THE SOUS-VIDE CUISINE.
With TheProbe you can perfectly monitor the food core temperature during all the preparation processes (cooking, blast-chilling, refrigerating, and regenerating) without never removing it from the vacuum-sealed food.
STATE OF THE ART
Sous vide cooking is normally made by setting the cooking appliance to the desired temperature and the estimated time to reach that temperature, which normally is overestimated to be sure that after the process the food core temperature is really the desired one. Alternatively, you can use a cabled temperature probe that punches the vacuum bag to reach the core of the food placed inside, but by punching the vacuumed sealed bag you alter the food inside.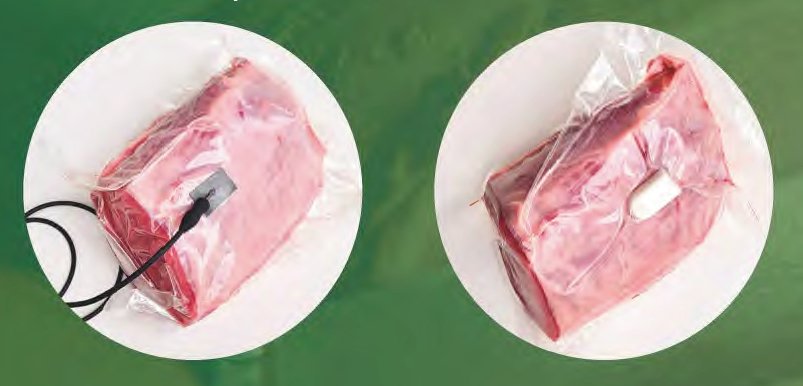 THE INNOVATION
TheProbe is an innovative wireless probe capable of monitoring the internal temperature of the food, without piercing the bag during all the sous-vide preparation processes. It is first inserted into the food inside the vacuum bag and then, via the smartphone and a dedicated App, the chef can set the desired core temperature of the food during its treatments, both hot and cold.
TheProbe is for professionals that can use one probe for each steak, so as to serve it at the exact cooking level that each client asks for, and it is also for domestic users, helping them to prepare chef-level plates just by entering in the APP the desired food core temperature and get warned when the food reaches it.